Esports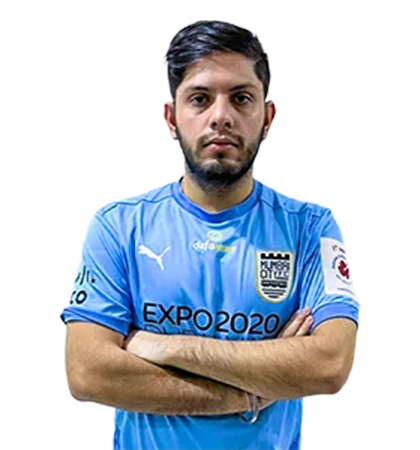 About Saksham 'Sakky' Rattan
Meet Saksham Rattan – one half of Mumbai City FC's newly-formed Esports team and a part of the first ever Indian club to participate in the prestigious FIFA Global Series.
Hailing from Pune, Saksham has been a fan of the beautiful game for nearly two decades. For many years, the 26-year old was a 'casual FIFA player' as he calls himself now before he started getting involved in the competitive side of the game and has turned professional in the last three years.
"I used to just play with friends, but during my second year of college, I participated in a tournament where I narrowly finished second. I met the then Indian representative of the FIFA Electronic Sports World Cup who pushed me to take this seriously and compete more," said Saksham in an interview with Red Bull last year on his inspiration to take up FIFA professionally.
Since turning pro, Saksham has made his name as one of the top and the most consistent FIFA players in India. 'Sakky' has represented India in many tournaments on the global stage, winning the likes of the 2019 FAS eSports Championship in Malaysia, ESL Asia Cup, ESL India Cup and many more and becoming only the second Indian to win an international tournament. Consistent performances over the few years has seen Saksham finish in the top 20 in the West Asia region last season including finishing 3rd in India. Like his partner 'Jenasid', Saksham also has represented globally renowned esports team Futbolist before signing for Mumbai City FC and become a part of the Islanders' first ever FIFA roster and compete in the FIFA 22 Global Series from the South Asia region.
"It's a huge honor for me to be representing the best club in India and I am excited by the huge opportunity that is presented to me. Mumbai City have ambitions to be at the very top, and that can be seen through the success the Club has achieved not only on the pitch but also off it in recent times. Seeing the direction the club are in is an inspiration to me and I am ready to do my best for Mumbai City along with my good friend Siddh,' said Saksham after joining Mumbai City FC Esports ahead of the 2021-22 season.