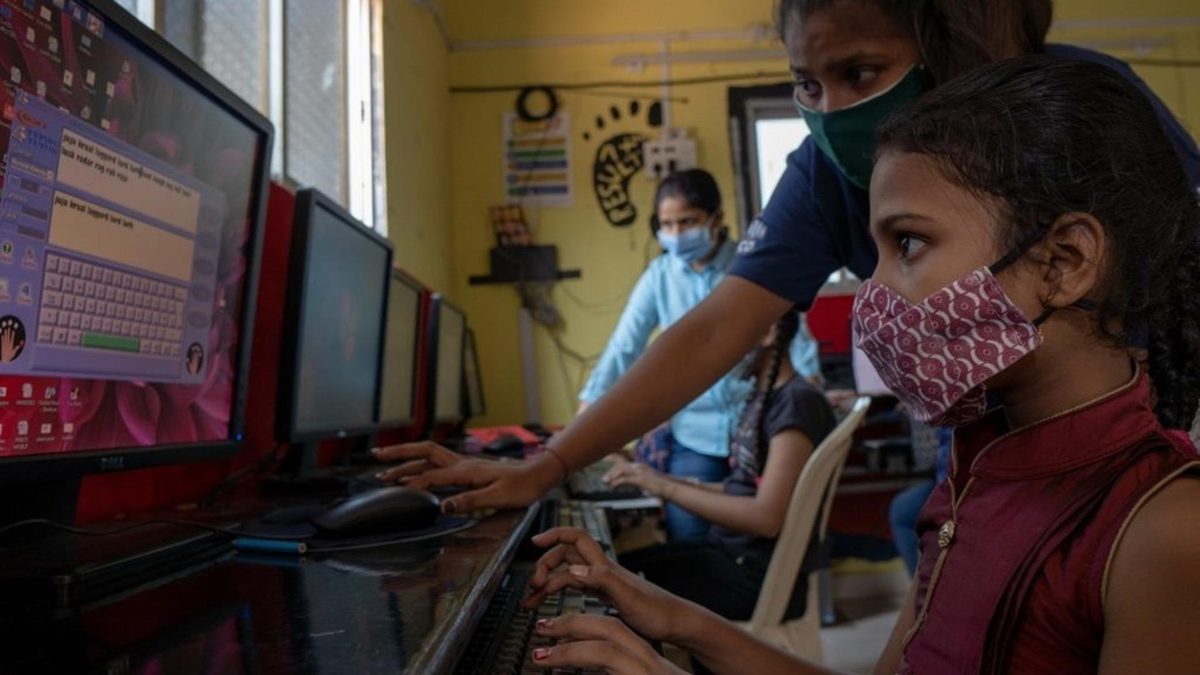 When schools can re-open at full capacity, the immediate challenge will be maintaining social distancing where an average class size can be 40 pupils. To address this, it is expected that schools will continue to share a large portion of the curriculum online. It is estimated that in the poorest 20% of households, less than 3% have access to a computer with less than 10% having internet facilities, increasing the learning gap for children from the most disadvantaged communities and risking high numbers of school drop-outs.
Funds raised through the Cityzens Giving for Recovery campaign are enabling OSCAR Foundation to create Digital Learning Centres to provide free access to online education for children who would otherwise be unable to continue their learning. Within each centre, children are supported by Young Leaders and qualified digital trainers to access online resources assigned to them as part of the school curriculum alongside learning key computer skills.
In South Mumbai, up to 60 young people are already attending local Digital Learning Centres each day. There are further centres under construction with students soon able to access online education in communities across South and North Western Mumbai. In addition to increased access to online education, young people are also able to take part in football-based education sessions to support their learning.
Netra (18), a Young Leader, said: "The children I work with are unable to access their school resources due to a lack of connectivity and computers. Through our digital learning centre, we can make a difference and ensure children continue to progress and learn."
To donate and support Cityzens Giving for Recovery in Mumbai, click here: https://www.globalgiving.org/projects/cityzens-giving-for-recovery-mumbai/
Cityzens Giving for Recovery is City Football Group's campaign to help communities close to each of its clubs get back on their feet. City Football Group are matching donations pound for pound up to a total of £500,000 matched against all donations received on or by 30 June. For more info, click here.