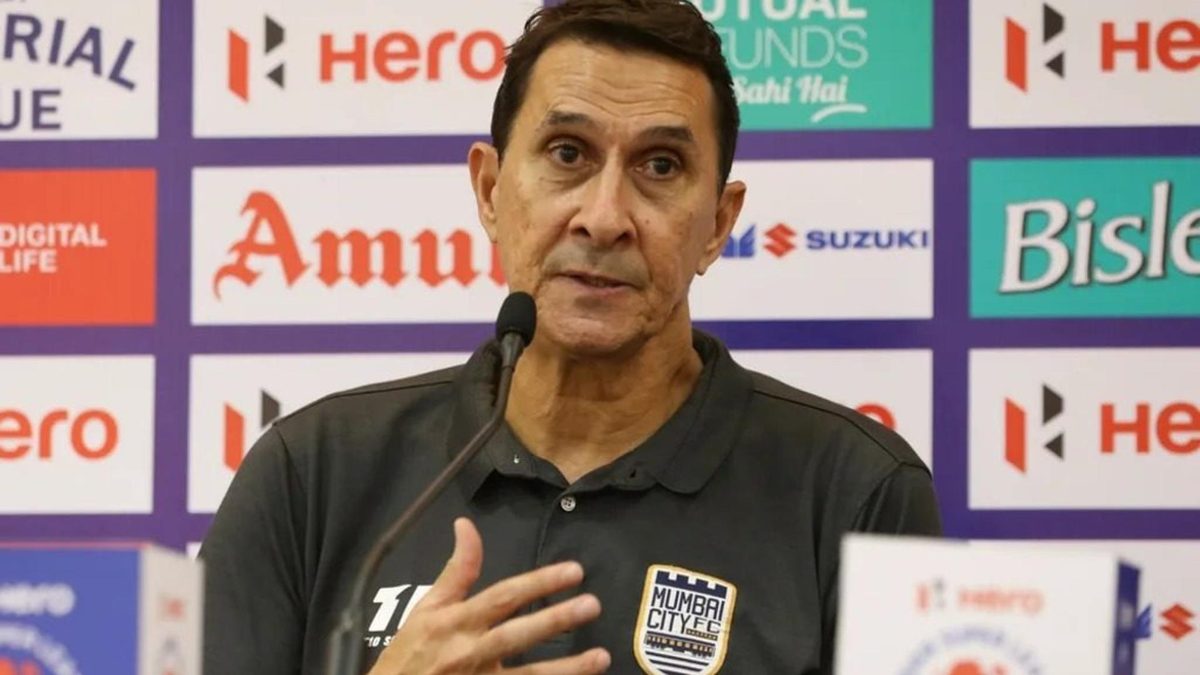 A new tournament in the Indian football calendar kicks off. Mumbai City FC will face the Indian Arrows in a qualifier match of the newly formed Hero Super Cup later today at the Kalinga Stadium in Bhubaneswar.
Ahead of this crucial encounter, head coach Alexandre Guimaraes and goalkeeper Amrinder Singh, who recently signed a three-year extension with the Islanders, faced the media yesterday. Here are excerpts.
On the preparations for the Hero Super Cup qualifier:
Guimaraes: After our final ISL game (against Chennaiyin FC), we gave the boys a short break, came back to the training pitch in just a couple of days and continued training like we did throughout the season. Once we knew our qualifier fixture, we knew that our approach has to be professional. We came here (in Bhubaneshwar) 48 hours before the game and we're taking this game very seriously. We want to progress in the tournament.
On the importance of the Hero Super Cup for Mumbai City FC:
Guimaraes: We tried our best (in the ISL) and remained in the fight for a play-off spot till the last week of the tournament. But we knew that we have another tournament to participate in almost immediately. It's a new venture, one that will help the sport develop. For the local talent, it's a great opportunity to keep playing and not have a long gap until the next season of the ISL comes about. And as a team, we will treat this tournament with a lot of importance.
On the team's strategies against the Indian Arrows:
Amrinder: This new young generation of Indian footballers, they are extremely talented. Some of these boys have played the u17 World Cup as well. They've been quite impressive in their debut I League season and surely are brimming with confidence. We have to be sure to not take them lightly.
On the conditions in Bhubaneswar:
Amrinder: As footballers, we have to get accustomed to play in any weather
conditions. Personally, I don't think the conditions will make a huge difference.
Plus, the weather remains the same for both teams, so it shouldn't be an excuse. I don't think the conditions here will make much difference. It goes for both teams, so that wouldn't be an excuse.
On facing a team comprised of young Indian talent:
Guimaraes: Firstly, I think this is a great initiative by the AIFF that they've given the future of the country a great platform to play, compete and develop. In most other places that I've been, in Asia or South/Central America, this isn't usual. It's great that these young players get to play regularly and against different kinds of teams.
Now, they face us and it is yet another opportunity for them to develop. And just like Amrinder mentioned, we are not taking this game lightly. We have seen the Arrows play in the I League and we know that they are here to compete and grow. And when you play against a team like them, you have to be extremely cautious.
On Amrinder Singh's three-year contract extension:
Amrinder: I've spent a season and a half here at this club now. The set up here at Mumbai City FC is extremely professional. The way the different departments of the club function is commendable. I've enjoyed my time here and I've grown as a player too at Mumbai. It wasn't a difficult decision to make and I am happy that I've signed a three-year extension.
Guimaraes: When you grow as a team, you ought to bave a figure, a face that represents the club. I think after two solid seasons, Amrinder has shown his loyalty towards the sport, the fans and towards Mumbai City FC. He is committed to the cause and we're happy with the decision he's taken.