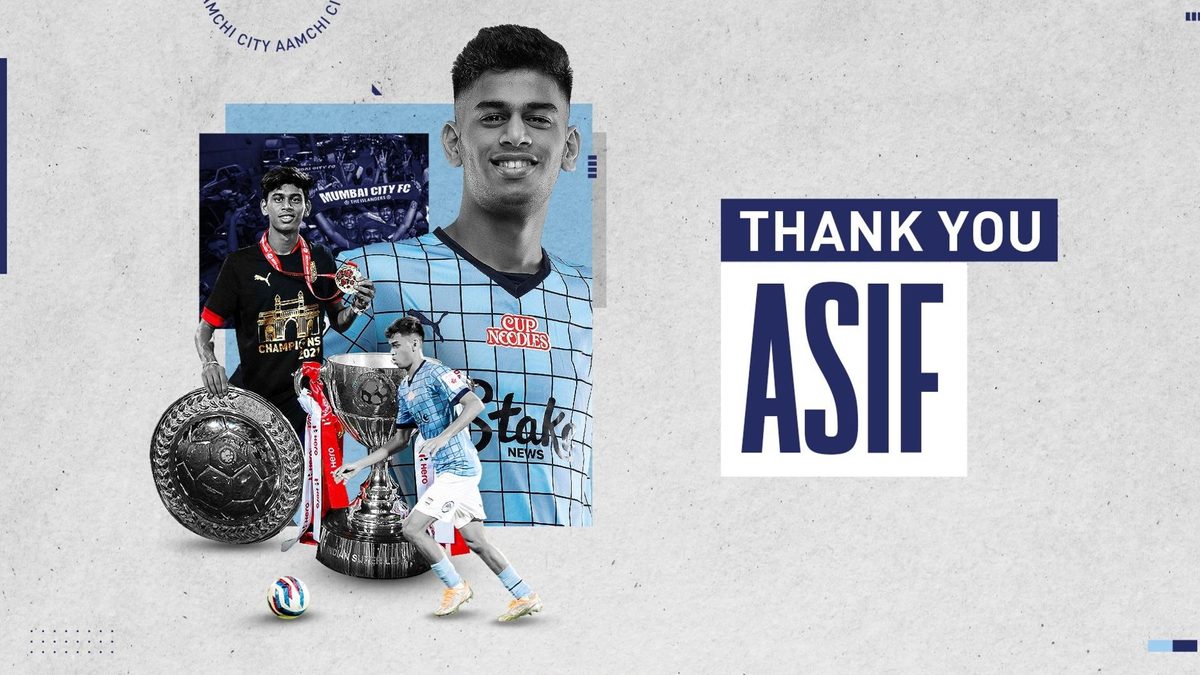 Mumbai City FC bid farewell to young midfielder Asif Khan who leaves the Islanders after spending five seasons at the club.
After participating regularly in Mumbai City's youth festivals from the age of 14, Asif Khan was scouted and brought into the Islanders' u18s team in 2018. Asif quickly emerged as one of the top talents in the youth set up and was soon named captain of the u18s. Asif caught the eye after exceptional performances in the u18s, including scoring a 30-yard strike against Iron Born FC which led him to winning the inaugural Mumbai City FC Goal Cup in 2018.
In his very first season, Asif was called up to train with the Islanders' First Team and later went on to sign his first professional contract with Mumbai City ahead of the 2019-20 season. Since then, Asif has made 20 appearances for the Reserves, scoring thrice and has made three appearances for the First Team as well.
A Mumbaikar by blood, we thank Asif for his commitment and contribution to Mumbai City FC and we wish him nothing but the best for everything the future holds.